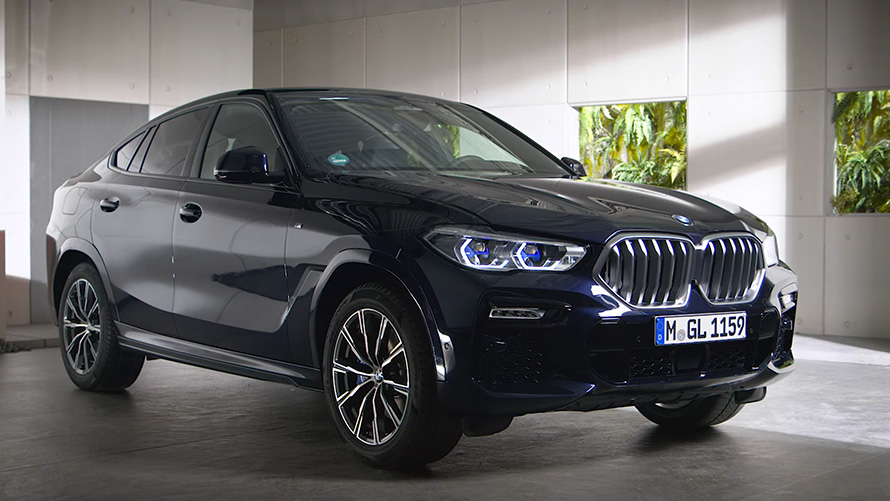 THE REMOTE SOFTWARE UPGRADE AND ITS BENEFITS.
Update your vehicle software safely and conveniently over the air.
Always equipped with the latest software version. It is a good and safe feeling to know that your BMW is always up to date and that you have the most recent software on board. And that is exactly what Remote Software Upgrade offers – comfort without stress. It keeps your car's software up to date. All you have to do is download the upgrades via the My BMW App or have the car download them directly, and then install them. You save time while simultaneously receiving selected function upgrades or new functions free of charge. Information on all the software adjustments made can be viewed in the car's control display or in the My BMW App.
Read more
HOW IT WORKS?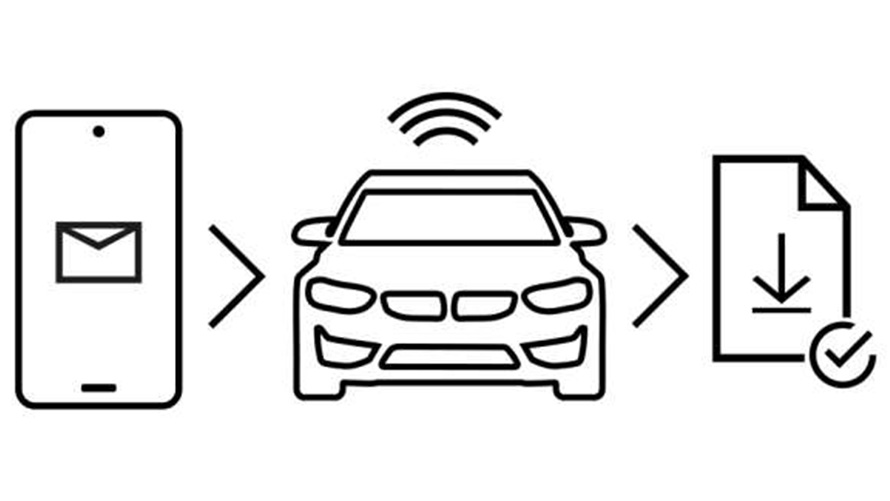 1. When new software is available, you will be notified on the My BMW App – as long as it is installed on your smartphone and connected with the vehicle – or via the car's control display.
2. You can open the upgrade and find out what the content updates are or which functions are to be enhanced.

3. The Remote Software Upgrade offers you two ways to download the new software: either via the My BMW App or automatically while driving directly via your vehicle.

4. After the download is successfully completed, you will be prompted to confirm installation of the new software, and in doing so, start it.

5. During installation, your car will not be drivable for approximately 20 minutes. After the upgrade, you will be informed of the successful installation before your next trip. If desired, you can view the contents of the upgrades again.

REQUIREMENTS FOR THE REMOTE SOFTWARE UPGRADE.
Whether your car is compatible with Remote Software Upgrade depends on the hardware installed in your car. The navigation system Live Cockpit, Live Cockpit Plus or Live Cockpit Professional is required. The following models are currently equipped with the Remote Software Upgrade: 1-Series, 2-Series Grand Coupé, 3 Series, 3 Series Hybrid, 3 Series Touring, 4 Series Coupé, 5 Series, 5 Series Touring, M5, 6 Series GT, 7 Series, 8 Series Convertible, 8 Series Coupé, 8 Series (M) Gran Coupé, M8, X5 (M), X6 (M), X7, Z4, iX3.

Alternatively, you can perform the following test to determine whether your car is compatible with Remote Software Upgrade. Select the following in the Menu:

"My Car"
"Settings"
"General Settings"
"Remote Software Upgrade"

If "Remote Software Upgrade" is not shown, the car is not compatible with Remote Software Upgrade.

The Remote Software Upgrade is factory installed, a retroactive purchase is not possible due to hardware restrictions. If your car is not compatible, you can have the latest software installed at any time by your dealer.
The requirements may vary according to country, vehicle model, equipment and vehicle condition.

For details on the content of current and past Remote Software Upgrades, please consult the release notes:

Read more
How to connect a new smartphone to an older BMW model.
You want to connect your new smartphone to an older BMW model? The systems of smartphones, music players and tablets are constantly evolving. In order to use your mobile devices in your vehicle at any time, you can update your BMW to the latest software version. Please download the new smartphone driver software via USB stick and transfer it to your BMW.
Read more
PROCESSING OF PERSONAL DATA.
The Bayerische Motoren Werke Aktiengesellschaft (Petuelring 130. 80809 Munich, "BMW AG") only processes the personal data you provide in order to answer your enquiry and for purpose-based service. When required, the BMW AG transfers the data you provided to BMW sales companies to your local market. Further details about the processing of your personal data by the BMW AG is available in the data-protection policy (https://www.bmw.com/en/footer/legal-disclaimer.html).
Read more
BMW CONNECTED DRIVE: FURTHER INFORMATION & LINKS.