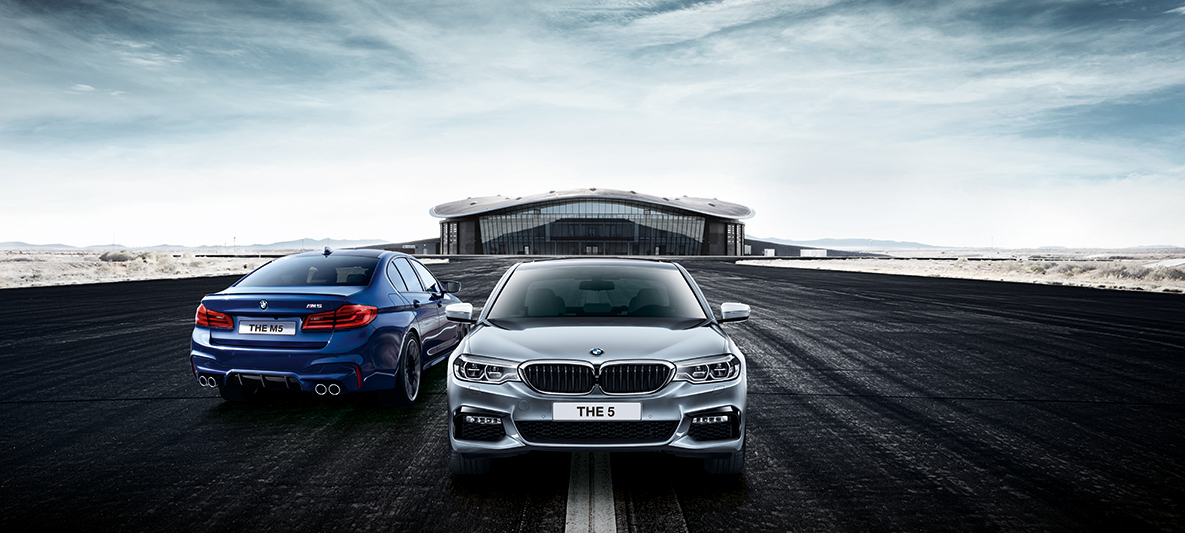 THE POWER OF 5.
EXPERIENCE IT NOW WITH DEALS WORTH UP TO S$40,000.

Race into the spotlight with the award-winning line-up from BMW. Outstanding performance, unmatched athleticism and electrifying power come together to deliver a drive beyond the ordinary. And with five powerful awards to their name, the BMW 5 Series, BMW 5 Series Plug-in Hybrid and BMW M5 are set to raise the standards of sheer driving pleasure.

Plus, seize the opportunity to experience the BMW 5 Series Programme Cars at preferential rates. Limited units available.

Visit Performance Motors at 303 Alexandra Road, Performance Munich Autos at 315 Alexandra Road or call 6319 0100 to find out more.