GET TO KNOW THE BMW VISION NEUE KLASSE IN A VIDEO.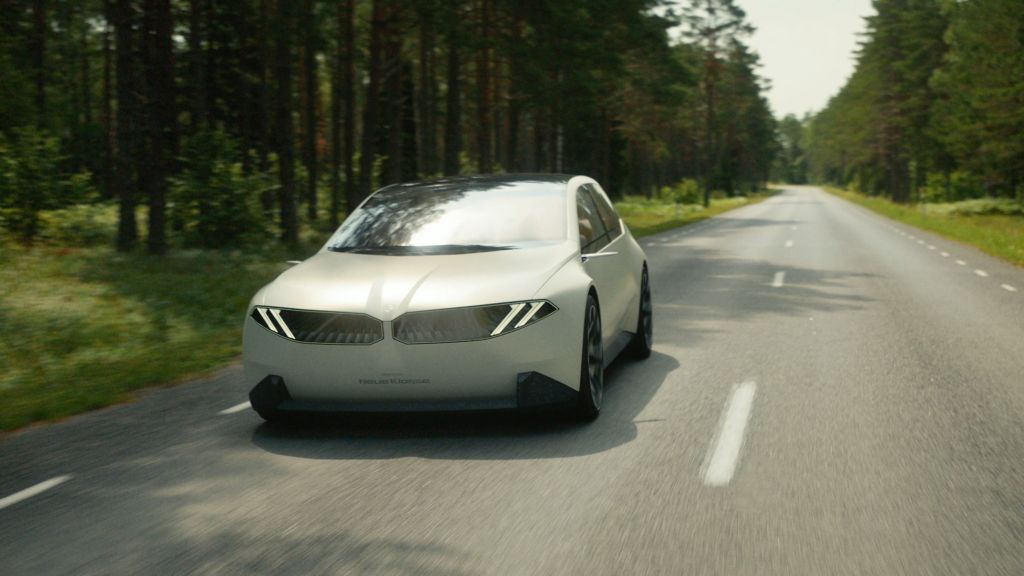 THE HIGHLIGHTS OF THE BMW VISION NEUE KLASSE.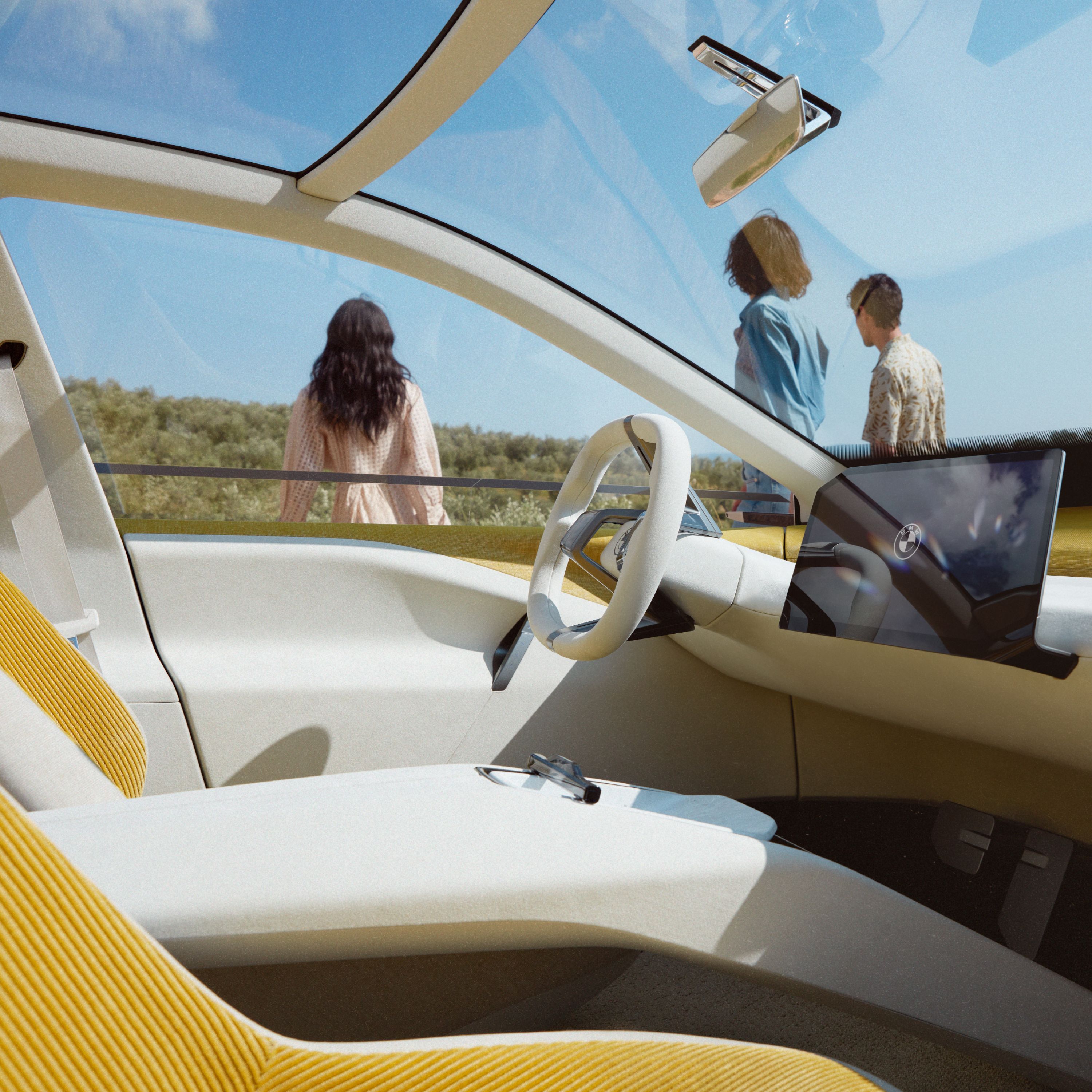 BROADENS YOUR VIEW OF THINGS.
BMW Panoramic Vision, 3D Head-Up Display, Central and a multifunction steering wheel are part of the next generation BMW iDrive. It projects information across the entire breadth of the windscreen. Be it virtual virtual driving information, infotainment or navigation.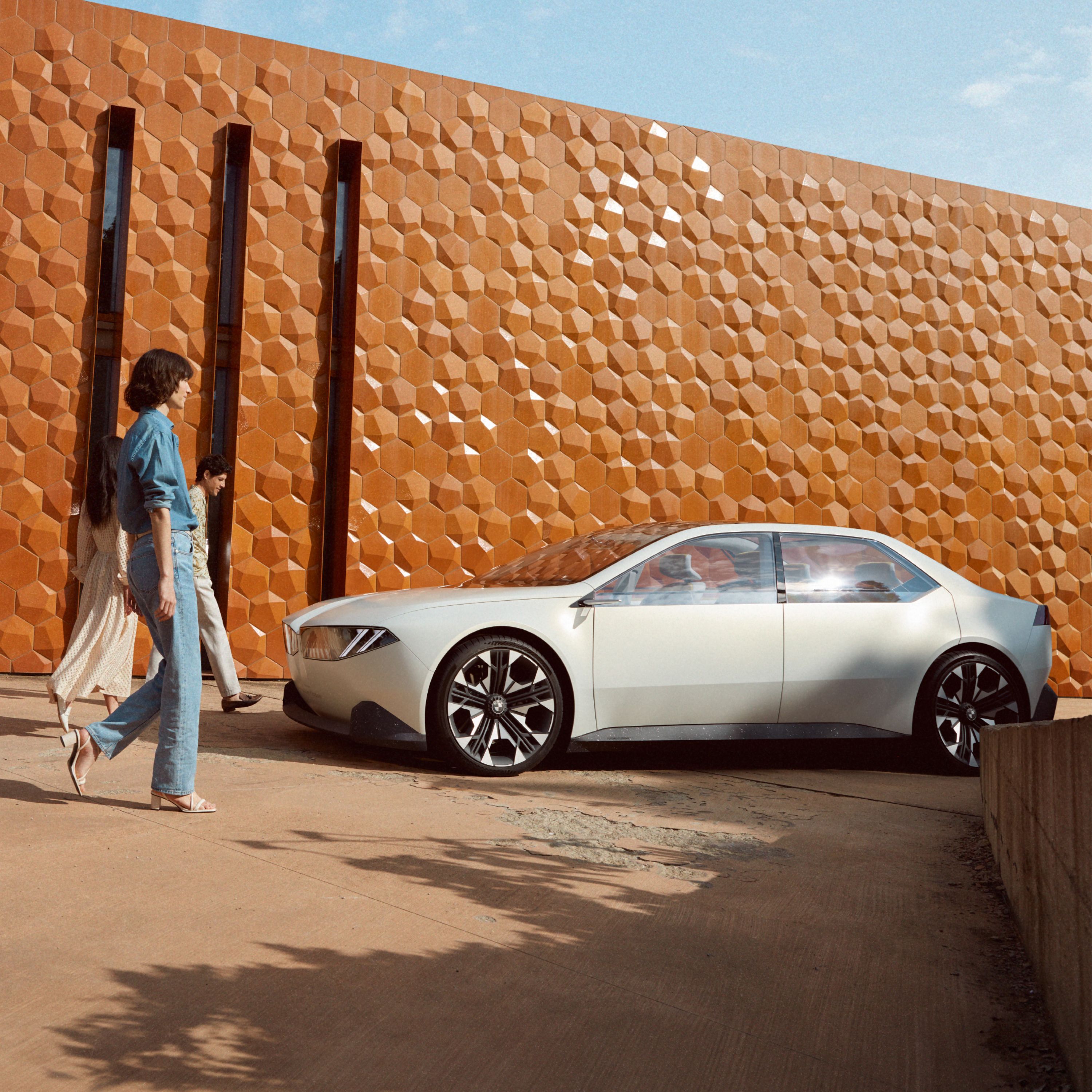 DESIGN LEAPFROGS TO THE STAGE AFTER THE NEXT.
The BMW Vision Neue Klasse – a sporty sedan. Clear, elegant and timeless in its design. Large surfaces, distinctive lines, reduced to the essentials. With more room for characteristic features. A digital interactive surface, for example, comprising kidney grille and headlights as well as an interior flooded with light thanks to large window areas.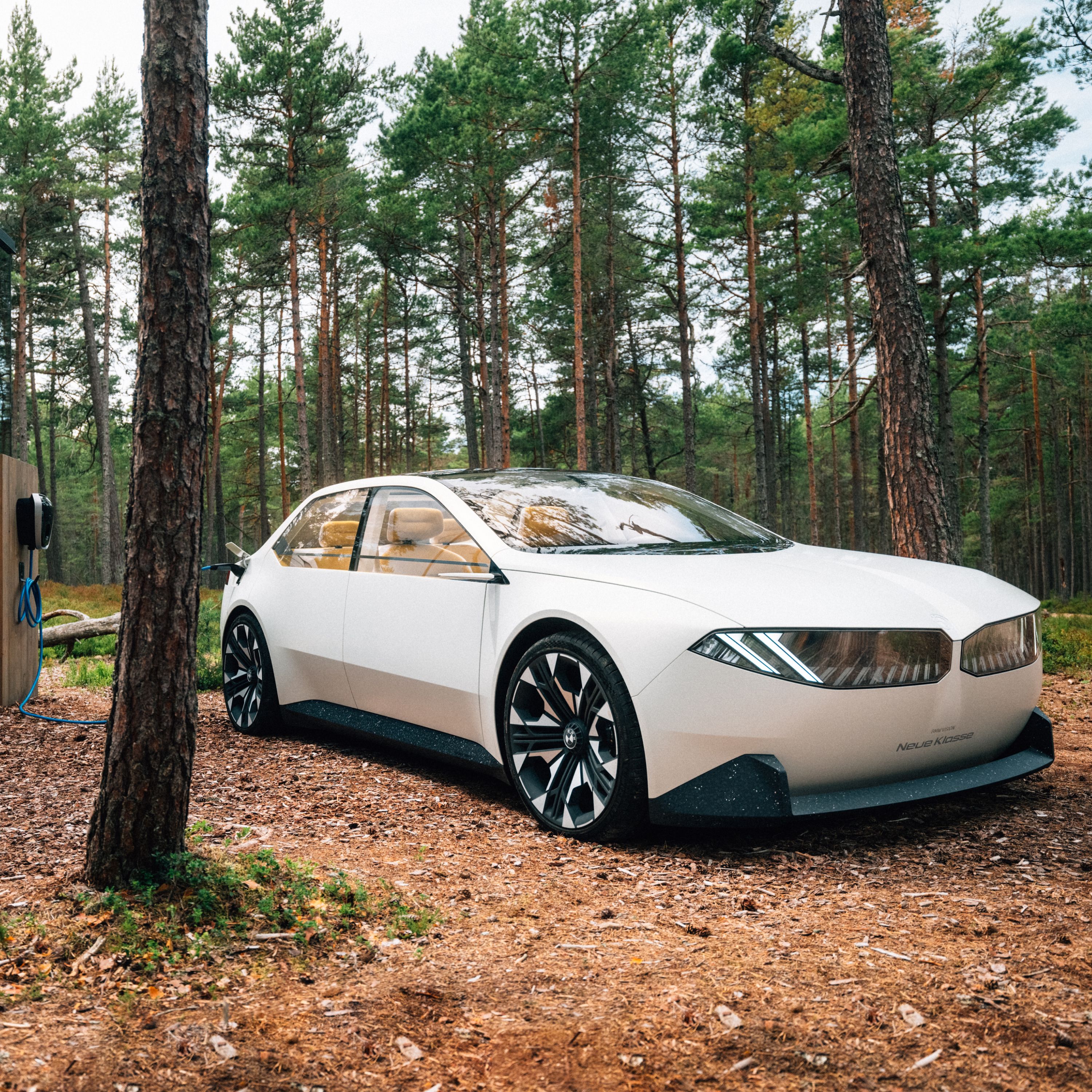 JOY FOREVER TODAY AND IN THE FUTURE.
True driving pleasure starts today. And thinks of tomorrow. The BMW Neue Klasse reduces the CO2 footprint of its vehicles throughout the life cycle. Thanks to the resource-conserving production, the increased use of secondary raw materials and the highly efficient all-electric drive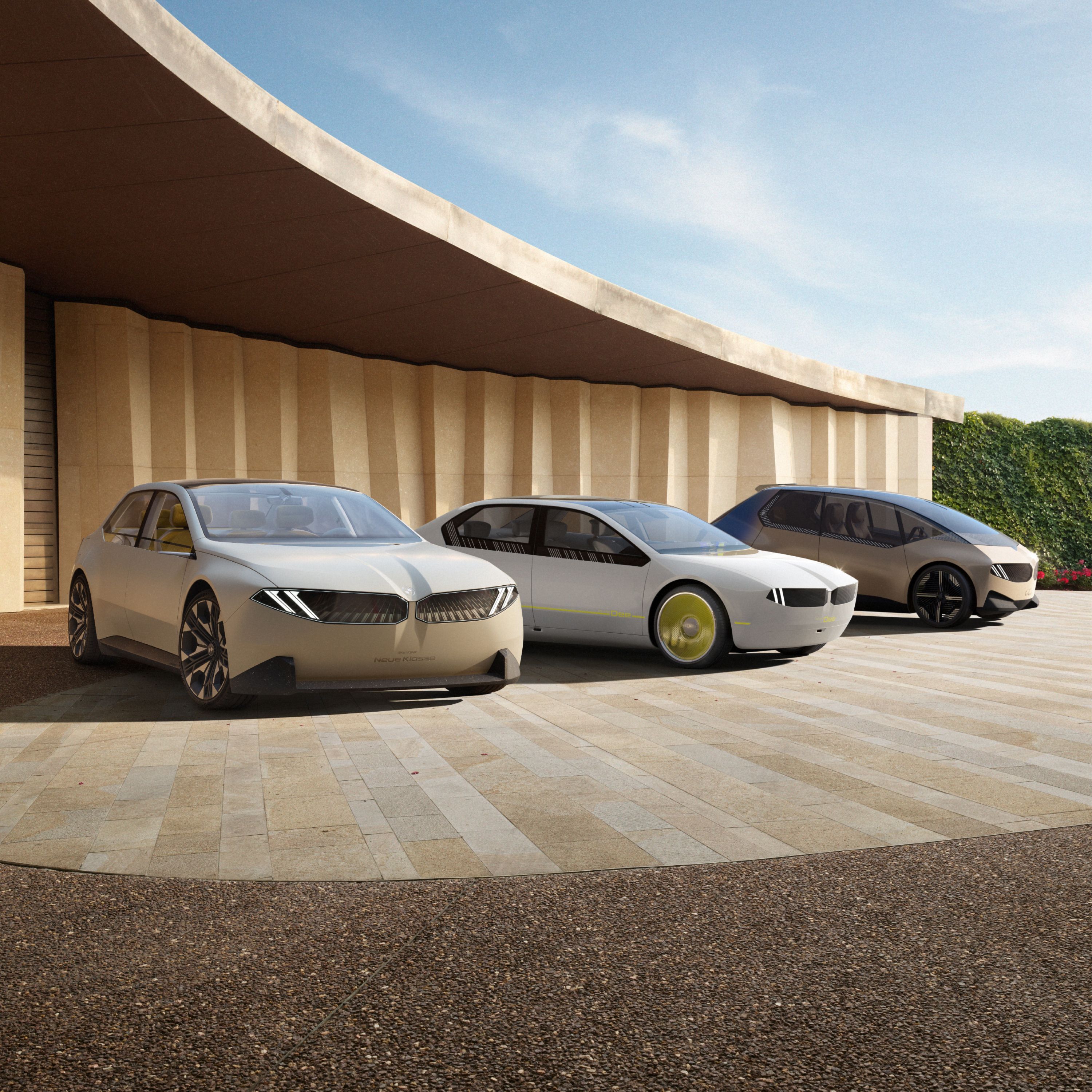 ELECTRIC. DIGITAL. CIRCULAR.
The BMW Vision Neue Klasse is more than ahead of its time. It represents the leap into a new age. And combines the latest innovations to produce an unforgettable experience.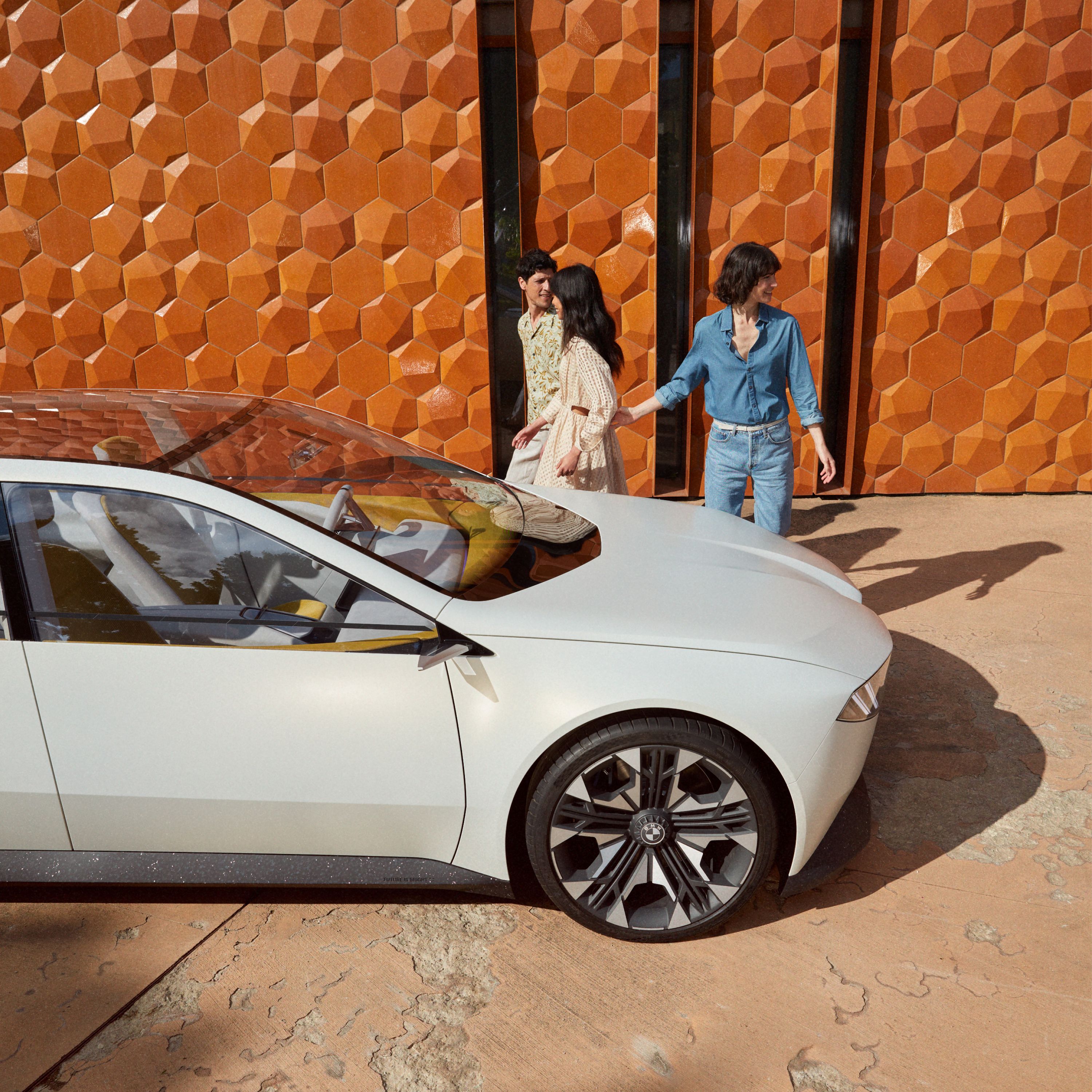 THE BMW NEUE KLASSE – STAY UP TO DATE.
The vision is just the beginning: Experience the leap into a new era with the BMW Neue Klasse – sign up and stay up to date.