ANSWERS. ANYTIME, ANYWHERE.
Concierge Services.
Your bank's nearest cash dispenser? A nearby sushi bar? A pharmacy when abroad? Concierge Services provide the answer to these and other questions. And your BMW will take care of getting you there. Ask for practical information and advice to make every journey and every stay more comfortable – at home and abroad.
Read more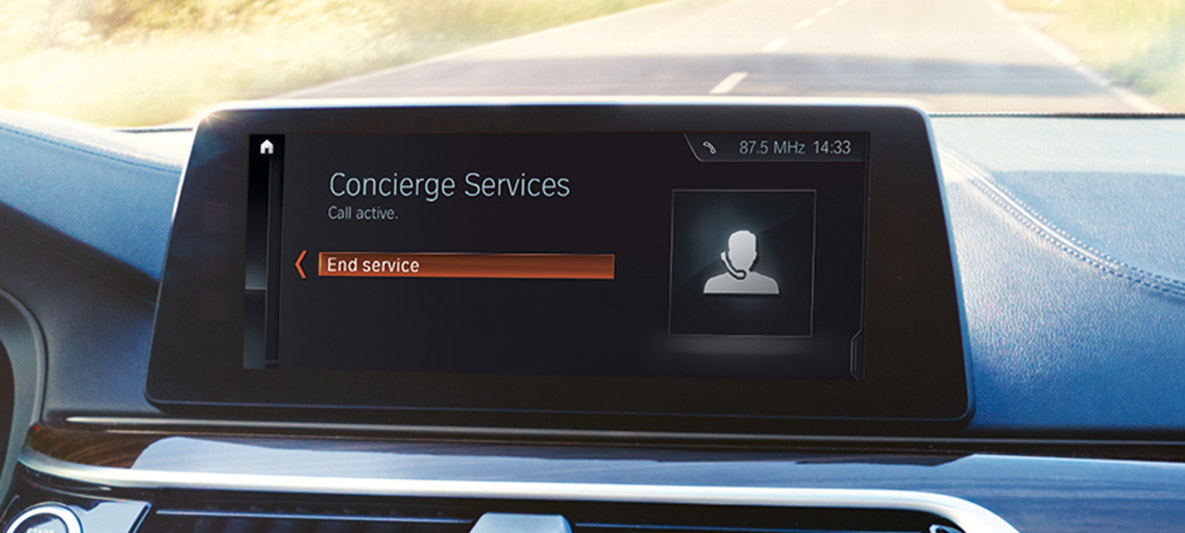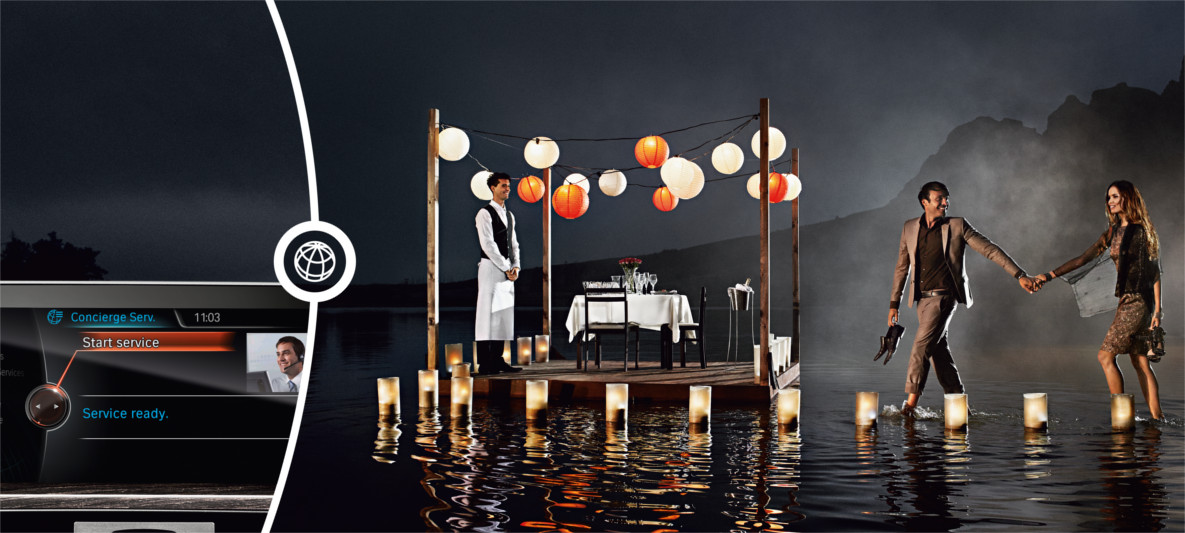 HELPS YOU FIND THE MOST BEAUTIFUL DESTINATIONS.
Concierge Services help you to select your travel destinations and provides you with useful information. Wherever you are and whatever the time. If you are looking for a specific location, the BMW Call Centre is there to offer advice. Once you have decided on your destination, the address details are sent straight to your navigation system.

Requirements/availability

Requirements:

Integrated SIM card is required with ConnectedDrive Services as optional equipment


Availability:

Only available for vehicles that are equipped with navigation system
Concierge Services can be purchased for those vehicles not equipped with navigation system