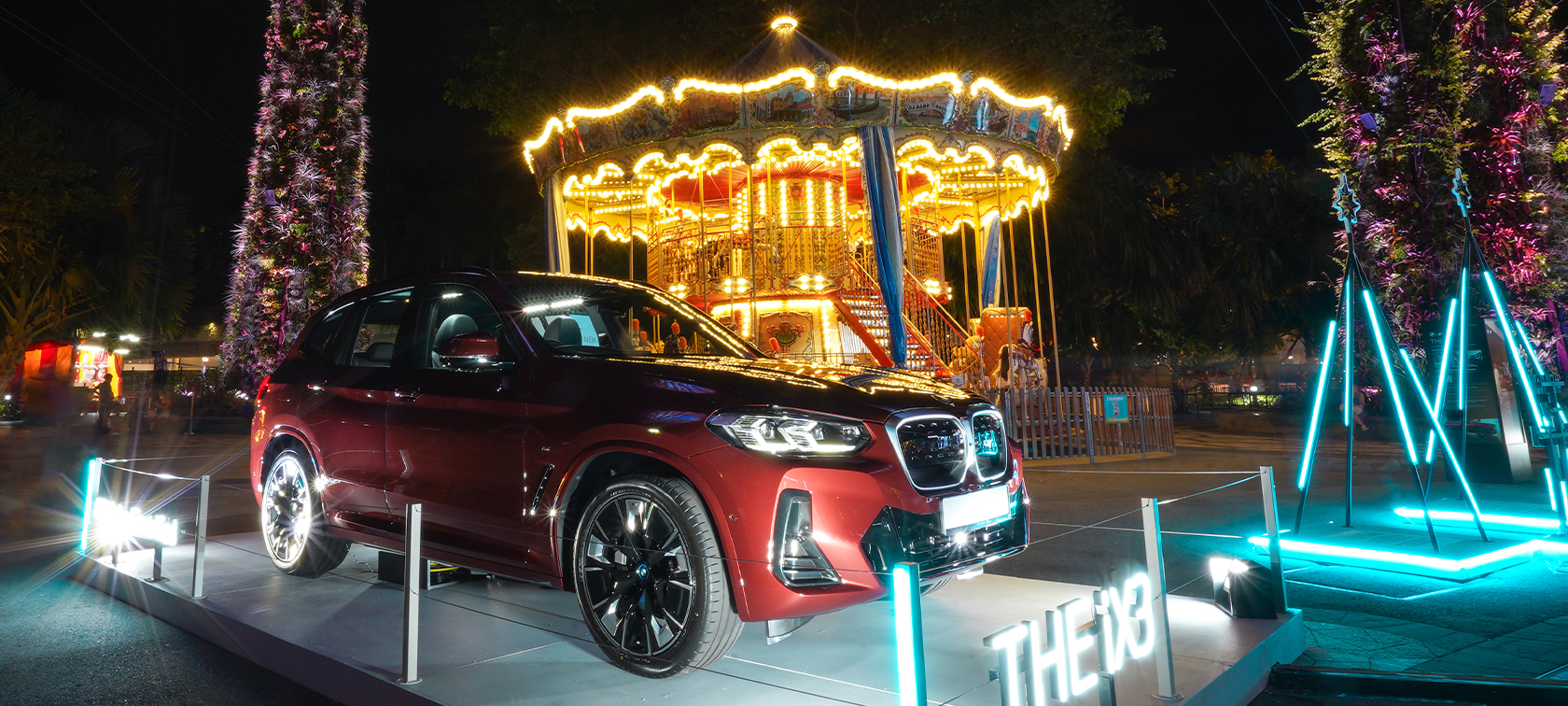 The first-ever BMW iX — Embrace the future of mobility with the pioneer of a new era. Find out more here.
The new BMW iX3 — Electrify your independence with state-of-the-art technologies. Find out more here.
Discover the first-ever BMW iX and the new BMW iX3 at Christmas Wonderland through an Augmented Reality Experience and more.
BMW VIRTUAL PHOTO BOOTH.*
Share new memories with friends and family this season of joy by snapping a photo at the BMW Joy Electrified showcase and stand to win an exclusive BMW i gift worth over $200 when you post it on social media with the hashtag #BMWJoyElectrified.
ELECTRIFYING DEALS.*
Drive home your desired BMW electric car or BMW plug-in hybrid to enjoy a complimentary $2,000 Performance Motors Voucher.
In addition, enjoy the Electrified Package:
- 6 years' BMW Service Inclusive without limitation on mileage
- 5 years' or 200,000 km BMW Extended Warranty
- 8 years' or 160,000 km warranty for the High-Voltage Battery System
- Choice of either the BMW Home Charging or Public Charging Package
BMW Home Charging Package includes BMW i Wallbox and complimentary installation
BMW Public Charging Package includes a 3-year 10,000 kWh subscription with Shell Recharge with no monthly cap
Find out more about the BMW Joy Electrified showcase by clicking on the button below or call 1800-2255-269 for more information on the Electrifying Deals.
Read more
*Only selected winners will be contacted directly. Offers are on selected models only and inclusive of applicable discounts and relevant benefits. Offers are on a first-come, first-served basis, while stocks last. Effective offers differ from model to model and are subject to in-house trade-in, loan and insurance conditions. Limited vouchers available on a first-come, first-served basis. Car specifications may vary from the models shown. Options and features are model-dependent. This page provides information on BMW products and does not constitute an offer of sale. Any sale is subject to our applicable terms and conditions.
Read more