With BMW Service, we believe your joy extends beyond the driving experience, into years of quality performance. Be it inspection, maintenance, repair or care, our BMW-trained and certified specialists provide the exact care your BMW needs with the guaranteed use of Original BMW Parts, for your total peace of mind. Simply select the service package that suits you best and look forward to long-lasting driving pleasure with your BMW.

Read more
Choose from BMW Service Inclusive which covers all necessary services, including Original BMW Parts and labour, or BMW Value Service for cars 4 years and older, with attractive all-inclusive prices for individually bookable services to suit your every need.

Read more
01

Whether new or older BMWs, we have the right service package for you.

02

Enjoy transparent and attractive all-inclusive prices.

03

Guaranteed use of Original BMW Parts with 2-year warranty.

04

Committed technicians who are regularly trained and certified with state-of-the-art repair and servicing regime from BMW.

05

All Authorised BMW Service Centres are equipped with the latest state-of-the-art Approved BMW tools and equipments.

06

A wide service network across the island that promises unrivalled service for all BMW.
"MY DRIVE HAS NEVER FELT SO REJUVENTED."
BMW Value Service. Premium Service With Attractive All-Inclusive Pricing.
Transparent and all-inclusive pricing means you can better control your cost when it comes to our Value Service Packages for BMWs above 4 Years based on vehicle's first registration date. There are no unexpected additional costs, because an attractive all-inclusive price covers both labour and parts, which also comes with 2-year warranty on the parts you replace.
But it's not only full transparency you can rely on – there's also the perfect service quality of your authorised BMW Service Centre to keep your car always at its very best.
Read more
"MY BMW DOESN'T HAVE TO BE NEW. JUST ALWAYS IN THE BEST HANDS."
"JOY IS HAVING THE BEST CARE FOR MY BMW."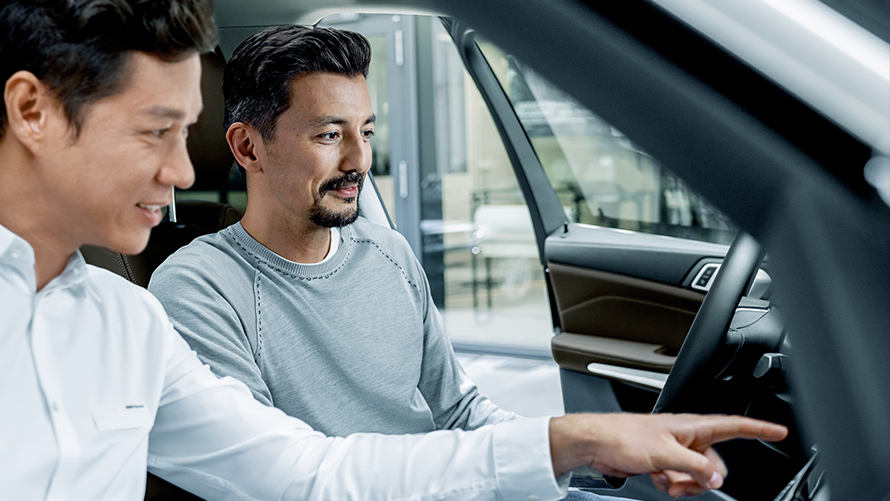 For more peace of mind and joy, there's BMW Service Inclusive.
With only one time payment, you're covered for the duration of your choice for all included service and maintenance tasks. So you know what to expect in the future: perfect service for your new BMW.

Choose from different Service Inclusive packages to enjoy all-inclusive cost savings compared to standalone services, regardless of maintenance servicing or wear-and-tear repair, all Original Parts including oil and labour are included. If you happen to sell your BMW, BMW Service Inclusive will be automatically transferred to the new owner, which increases the car's resale value.

Which Service Inclusive package best covers your needs?

Choose between BMW Service Inclusive and BMW Service Inclusive Plus at your desired length of fuss-free service coverage, all conveniently available to you at any Authorised BMW Service Centres worldwide.
3 years duration at a mileage of 60,000km
5 years duration at a mileage of 100,000km
You can purchase BMW Service Inclusive when you order your BMW or any time before its first service. BMW Service Inclusive can be extended and/or upgraded to up to a 8 years duration at a mileage of 160,000km at any time whilst it is in place (duration or mileage limit and/or content). An extension is also possible up to fifteen months after BMW Service Inclusive has expired.

"THE RIGHT CARE FOR MY BMW WITHOUT COMPROMISE."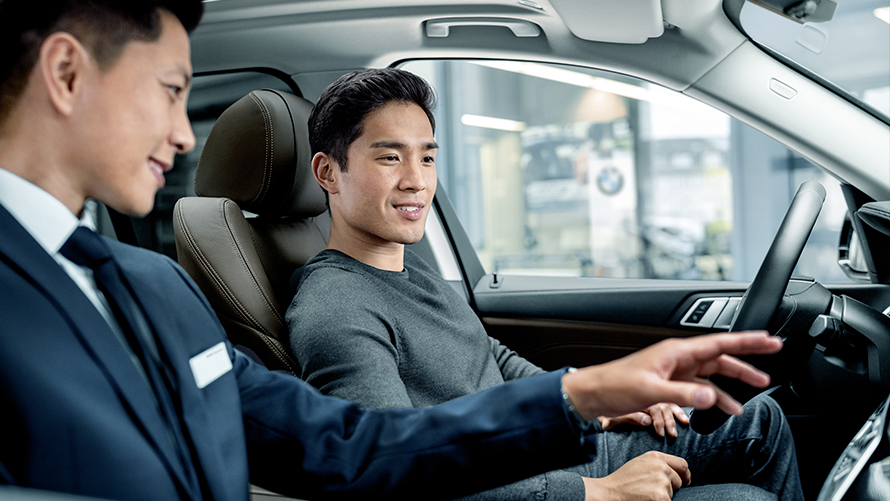 Our Services Speak For Itself. Condition-Based Service (CBS).
Rigid service intervals or inspections without a reason? No longer necessary in future. Thanks to intelligent sensors in CBS maintenance system, your BMW is itself the expert and alerts you when maintenance or service inspections are actually needed. It monitors your BMW's condition by analysing the car's actual service need: individually assessing the state of the main wear-and-tear parts and fluids and monitors service periods relating to time or mileage.


When the time comes, your BMW iDrive Control Display will show you exactly when the next service is due and the exact component that requires attention, allowing you to plan your service appointments for BMW in good time and enjoy the maximum driving pleasure.
"THE BEST FEELING IN THE WORLD WHEN EVERYTHING FITS PERFECTLY."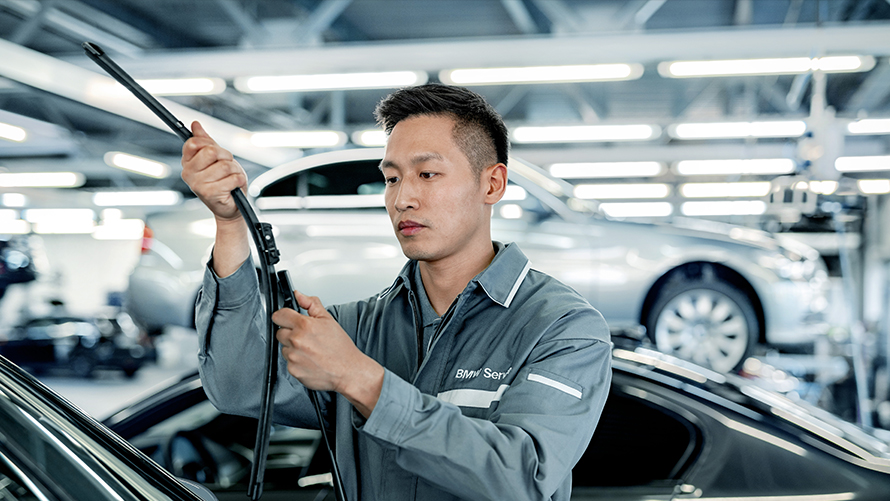 Original BMW Parts. Perfect performance for maximum Joy.
Every day your BMW delivers high performance, and if it is to remain fully functional, there must be flawless interplay between all parts. This is why you should select Original BMW Parts: perfect performance can only be achieved if all parts are precisely matched to the requirements of each individual BMW model. Original BMW Parts are subject to the same standards of quality as BMW vehicles and comes with 2 year warranty for quality assurance. The precision and high-quality construction of each Original BMW Part guarantees that all components in your BMW work together perfectly – for optimum performance and maximum safety and longevity.