THE LATEST BMW 6 SERIES.
High-end sports coupés have been an integral part of the BMW DNA for decades. Innovation, progress, and cutting-edge technology allow the symbiotic interaction of sportiness and driving dynamics, travel comfort and luxurious equipment. The BMW 6 series is an esthetically pleasing vehicle whose exclusivity is based on stylish elegance and unrivaled supremacy.
BMW 6 SERIES OVERVIEW.
Since the first BMW 6 series was launched in the mid-1970s, it has represented design, luxury, and technical evolution, just like its predecessors – the large coupés. The new edition of the luxury coupé in the 2000s brings this tradition into the new millennium. The same applies not only to the successor but also the BMW 6 Series Gran Turismo.
Read more
5 CHARACTERISTICS OF THE BMW 6 SERIES.
01

Esthetically pleasing, powerful appearance

02

Outstanding driving dynamics

03

Exceptional comfort

04

Cutting-edge innovation

05

An excellent connection to all services with BMW ConnectedDrive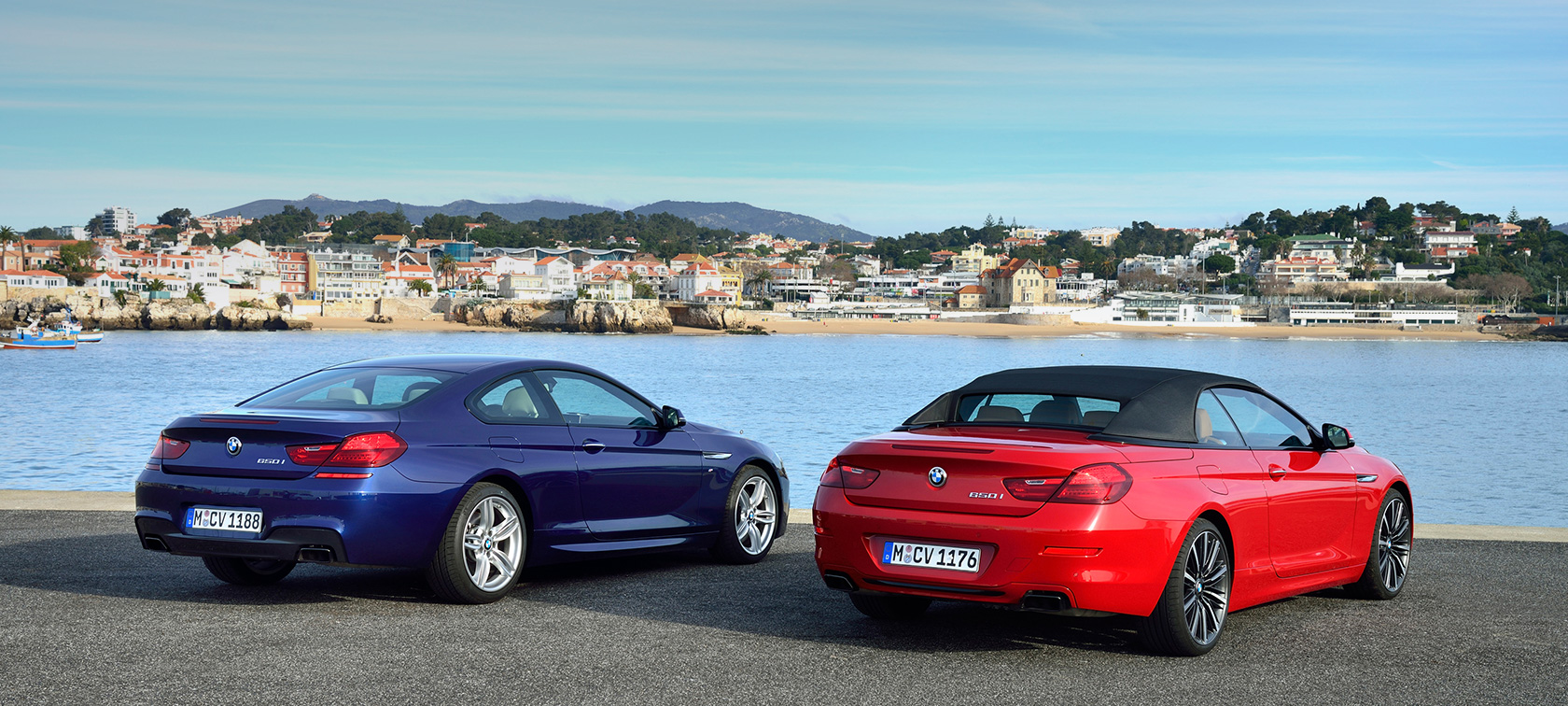 A BRIEF HISTORY OF THE BMW 6 SERIES.
Learn more about the history and development of the BMW high-end coupé. Here you can discover the milestones of this esthetically pleasing, sporty vehicle which offers a unique combination of performance, comfort, and exclusivity.
Read more
A BRIEF HISTORY OF THE BMW 6 SERIES.
​
Fuel consumption and CO2 emissions.
BMW 630i Gran Turismo:
Fuel consumption in l/100 km (combined): 6.1
CO2 emissions in g/km (combined): 142

All technical data are indicative only and varies as per market and configuration. For more information, please check with your local dealer for all fuel consumption and CO2 emissions.

The values of fuel consumptions, CO2 emissions and energy consumptions shown were determined according to the European Regulation (EC) 715/2007 in the version applicable at the time of type approval. The figures refer to a vehicle with basic configuration in Germany and the range shown considers optional equipment and the different size of wheels and tires available on the selected model.

The CO2 efficiency specifications are determined according to Directive 1999/94/EC and the European Regulation in its current version applicable. The values shown are based on the fuel consumption, CO2 values and energy consumptions according to the NEDC cycle for the classification.

For further information about the official fuel consumption and the specific CO2 emission of new passenger cars can be taken out of the "handbook of fuel consumption, the CO2 emission and power consumption of new passenger cars", which is available at all selling points and at https://www.dat.de/angebote/verlagsprodukte/leitfaden-kraftstoffverbrauch.html.